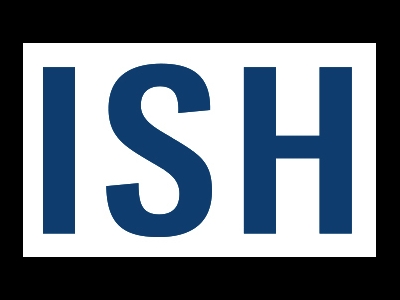 GCP Europe participates at ISH 2019!
GCP Europe is happy to announce its participate at the 2019 ISH Fair taking place in Frankfurt from 11 to 15 of March 2019. ISH is the world's leading trade fair focusing on the responsible management of water and energy in buildings. It sets trends for sustainable heating and air-conditioning technology as well as intelligent home systems, and for modern bathroom design.

One of the ISH Section will be dedicated to Energy, since the efficient use of energy is one of the most important topics of our times. This session will focus on three main categories: "Heating","Refrigeration, air-conditioning and ventilation equipment", and "Home and Building Automation". The ISH Energy section of the show is the leading industrial exhibition for efficient heating and air-conditioning technology, combined with renewable energies, and is thus the major platform for the ground-breaking building services technologies of the future. The second section will be dedicated to Water which is the world's largest showroom for modern bathroom concepts and sustainable sanitation solutions, showcasing the entire range, from high-tech to high-end design. Here, a dedicated pavilion will be focusing on Installation Technology.

GCP Europe invites all its members and companies to participate to this unique gathering relevant for the mechanical installers and contractors. For more information visit the ISH Website: https://ish.messefrankfurt.com/frankfurt/en.html
When downloading an app, you need to check whether the app is compatible with your device. If you're using an Android phone, you'll have to download the
https://casinoappsonline.com/iphone/
app from the official website. If it's not, you can check whether the casino supports the platform. Once you've downloaded it, you'll have to activate the app in order to use it. Additionally, the casino will often offer special promotions and incentives for using the app.